About Inscope Training
Who we are
We're a leading registered training organisation providing customised and affordable training solutions. Our students and their employers benefit from our industry-experienced trainers, accessible resources and flexible approach to high-quality training.
Looking for practical training with real-world applications?
We can help you complete your trade apprentice training or up-skill with a short course in first aid and safety.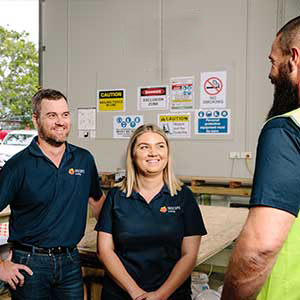 ---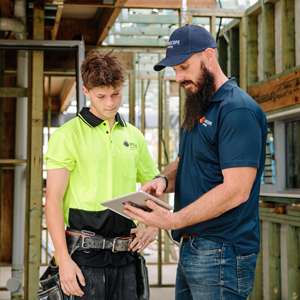 Customised training
Tailored training solutions mean better learning outcomes for our students and their employers.
We'll work with you to find the best combination of online or onsite training, whether that's on your work site or in our purpose-built training centres. Then choose from a variety of courses available at times that suit you.
Our flexible approach combined with our easy-to-use online learning portal and relevant course materials means your staff spend less time off the job and get better results through engaged learning.
---
Purpose-built training centres
Our dedicated and purpose-built training facilities provide real-world, hands-on experience for our students.
Capalaba Training Centre
Head office, Brisbane training rooms and trade training centre
19-21 Neumann Road
Capalaba QLD 4157
Hervey Bay Training Centre
Wide Bay trade training centre

6/58 Islander Road,
Pialba
Onsite Training
We can also come to your Queensland workplace or jobsite to provide onsite training. Call 1300 579 808 to arrange.
Australia-wide training
Our awareness courses are available Australia-wide through our online portal.
Get your White Card (CPCWHS1001 - Prepare to work safely in the construction industry) through our accredited online course.
---
We're here to help you grow
Our purpose is to help your business thrive by providing relevant and flexible training solutions that address your current and future needs and prepare your staff to work safely.
Our values underpin everything we do:
Customer-focus
We put our customers at the centre of everything we do.
Adapt
We change our approaches to suit the needs of our customers.
Engage
We deliver in ways that engage our audience.
Innovate
We look for better ways to deliver our training.
Enlighten
We impart greater knowledge and understanding of the industry practices.