Holiday changes
Our White Card courses will run at a reduced capacity between Friday 22nd December 2023 and Monday 8th January 2024. White card students will be emailed their white card number (excl TAS) and Statement of Attainment at the time of completion with their white card printed and posted once our office reopens (excl TAS).
CPCWHS1001 - Prepare to work safely in the construction industry
If you are located in Tasmania, complete your White Card TAS accredited course with Inscope Training for a nationally recognised construction industry White Card.
Create an account and start your online self-paced White Card TAS course today.
OVERVIEW:
If you work on a construction site in Australia, then you need to complete an accredited White Card course (CPCWHS1001 - Prepare to work safely in the construction industry).
Upon successful completion, you will be issued with a Statement of Attainment that you will present along with other evidence to WorkSafe Tasmania to obtain your white card. It's proof that you've learnt how to work safely on a jobsite.
This course is delivered 100% online with a virtual classroom breakout room to conduct the practical assessment and PPE demonstration.
REQUIREMENTS:
You MUST be located in Tasmania (Not in TAS? Find the White Card course for your state or territory)
Access to the internet to watch the training videos
A computer, tablet or smartphone with a webcam to record the verbal communication assessment and PPE demonstration
100 points of identification
An English language, Literacy and Numeracy skill level of 1
Access to Personal Protective Equipment (PPE) (either owned or borrowed for the course. This is a regulatory requirement.):

hard hat
safety glasses
high visibility clothing
ear plugs/muffs
a Unique Student Identifier (USI). Apply for a USI at usi.gov.au
MODULES:
Theory:
Part 1 Construction hazards and risk control measures
Part 2 Communication and reporting processes
Part 3 Incident and emergency response procedures
Part 4 Health and safety legislative requirements
Practical (completed via virtual classroom):
Part 5 Communication skills
Demonstrate fitting PPE items
ASSESSMENT PROCESS:
At the completion of the theory part of the course, you will be invited to join a virtual breakout room to conduct your verbal communication assessments and PPE demonstration. (note: you will need a computer, tablet or smartphone with a webcam to record your assessment).
Our trainers will mark your practical assessment and provide feedback if incorrect. Upon successful completion, your Statement of Attainment will be issued.
START NOW
AT A GLANCE
certification
The following unit will be awarded to successful participants in this course:
CPCWHS1001 - Prepare to work safely in the construction industry
and participants will receive a Statement of Attainment
Getting your White Card is easy
Create an account with Inscope Training.
Work through and complete your online, self-paced course when it suits you.
Get your Statement of Attainment emailed upon successful completion.
To obtain a White Card in Tasmania, you must lodge the following at a Service Tasmania outlet in person:
Please note your application for a construction induction card must be lodged at a Service Tasmania Outlet within 60 days of the date Inscope Training issues your Statement of Attainment.
White Card FAQs
Frequently Asked Questions
Why Train with Inscope Training?
We're licenced to issue Statement of Attainment for successful completion of CPCWHS1001 - Prepare to work safely in the construction industry in Tasmania.

100% online, self-paced course - start and complete the course when and where it suits you.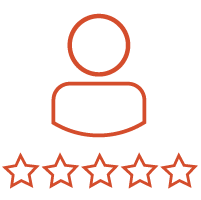 Our engaging trainers deliver relevant content and examples via recorded videos.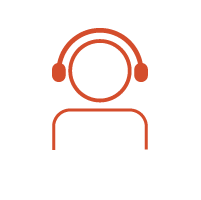 Get support from our friendly team during business hours by phone or email.
Receive your Statement of Attainment as soon as you successfully complete your course.
Start your White Card TAS course
If you're a business and need to put multiple employees through the White Card course, our Employer Accounts make it easy.
Manage your staff or student training online through our Employer Accounts portal.
Call us now on 1300 579 808 for an obligation-free discussion and demonstration of our Employer Accounts.
About Employers Accounts
Contact Us
Social media
Apprentice Training Funding