Learn how to operate scissor lift and boom-type EWPs under 11m with our RIIHAN301E: Operate elevating work platform course.
Develop the skills, knowledge and confidence to operate EWPs on the jobsite. The RIIHAN301E Operate elevating work platform course is the equivalent to "Yellow Card" industry training.
Only $279. Choose a date below and book your EWP course now or contact us for workplace bookings for 6 or more students.
Overview
Develop the skills and knowledge required to operate scissor lift and boom-type EWPs under 11m.

This course is the nationally recognised unit of competency for operating elevated work platforms under 11m. It is recognised and accepted throughout Australia. An industry body "Yellow Card" is NOT required to operate EWPs under 11m. This is a common industry misconception.

The practical assessments for this course is conducted at our Capalaba Training Centre. Please check our booking calendar above, or call us on 1300 579 808 for group bookings.

Participants MUST complete the online component of this course before their booked practical training and complete all training within 1 month of commencing, to ensure the currency of learning.
Why Choose Inscope Training?
Complete your theory online before your practical training. Saves time and reduces the time away from work.
Instant certificate - Upon successful completion, your certificate will be emailed immediately.
On successful completion a Inscope Yellow Card will be issued and an ecard will be sent to you phone to add to your digital wallet.
Flexible practical delivery locations and start times for group bookings.
Need a simple and easy way to manage staff training. Our Employer Account provides your business or school with a simple way to manage your training through Inscope.
Course Outline
Plan and prepare for operating an elevating work platform under 11m
Conduct work activities from elevating work platform
Reporting activity
Carry out housekeeping and clean up
AT A GLANCE
duration
Online component: 4-5 hours
Face-to-face practical component: 3-4 hours
intake
Click 'Book Now' in our booking calendar, or call us on 1300 579 808 for group bookings.
certification
The following unit will be awarded to successful participants in this course:
RIIHAN301E - Operate elevated work platform


Learner support
If you have learning or physical needs, including difficulties accessing a computer or the internet, or English Language, Literacy or Numeracy (LL&N) needs, please contact us prior to attending your course and we can discuss suitable support options.
If you are concerned that your language, literacy or numeracy skills will not be sufficient to complete the course, please complete our free, online interactive LL&N assessment. You will need to create an account and log in. We will contact you to discuss your results and any support we can provide or refer you to other suitable support agencies.
Why Choose Inscope Training?
Receive your Statement of Attainment certificate and ecard as soon as you complete the course.
Our online training and employer portals make it easy to learn and track progress.
We can deliver our training when it suits you, including evening and weekend workshops.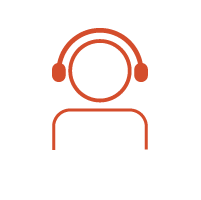 Our friendly support team is accessible by phone or email to answer your questions.
Are you looking to upskill or improve your job prospects?
We offer industry-relevant accredited and awareness short courses with flexible delivery around Australia.
If you're a business and want to put multiple employees through our short courses, our Employer Accounts make it easy.
Manage your staff or student training online through our Employer Accounts portal. Call us on 1300 579 808 for an obligation-free discussion and demonstration.
About Employer Accounts
Contact Us
Social media
Apprentice Training Funding