Learn a trade with our CPC30220 Certificate III in Carpentry
A carpenter is one of the most sought-after trades, with a broad scope of work available and the foundation for numerous career pathways.
Gain the skills and knowledge required to work as a carpenter in the building and construction industry with our CPC30220 Certificate III in Carpentry trade apprentice training.
We deliver our carpentry apprentice training throughout Queensland.
COURSE OVERVIEW:
This course is delivered over 4 years in conjunction with a paid apprenticeship. You will combine practical training with on-the-job experience to gain a qualification to work as a carpenter.
Learn how to construct, install, finish and repair structures and fixtures in commercial and residential constructions and developments.
Work with a range of tools and equipment to cut and shape mostly timber and steel to construct frames and roofs, install windows, doors, floors, fixtures and fittings and erect and dismantle formwork for footings and slabs on the ground.
COURSE OUTCOMES:
To achieve the nationally recognised qualification CPC30220 - Certificate III in Carpentry, you will need to complete 34 units of competency, including 27 core units and 7 elective units.
Upon successful completion, you will be qualified to work as a carpenter in either residential or commercial, or formwork.
We will also provide you with a comprehensive portfolio of your work completed during your apprenticeship, to support further employment and education in the building and construction industry.
CAREER PATHWAYS WITH FURTHER STUDY:
Trade contractor
Site supervisor
Builder
Project manager
Contract administrator
Building estimator
Construction manager
ENTRY REQUIREMENTS:
The Certificate III in Carpentry is employment-based training. You must have an employer with a full scope of work and carpentry qualifications to take you on as an apprentice.
Refer to the Queensland Government's eligibility requirements for apprenticeships for more information on entry requirements and eligibility.
Want to do an apprenticeship but don't have an employer?
Find out more
Are you a trade employer with an apprentice you need to train?
Find out more
FUNDING:
Inscope Training is proud to be a Queensland Government subsidised training provider under the User Choice program. The User Choice program supports the delivery of our accredited Certificate III trade apprentice training courses to eligible apprentices.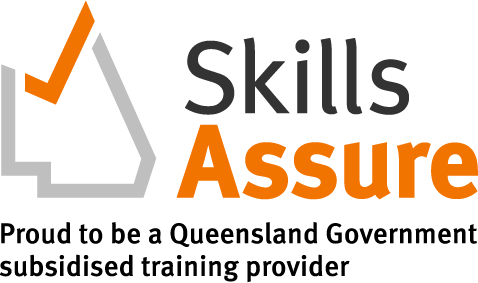 You may be eligible for a partial or even full public funding contribution from User Choice for the cost of your training and assessment. Depending on your funding eligibility, you or your employer may still need to pay a small contribution (gap) fee.
Co-contribution fees are paid over the duration of the apprenticeship and cost approximately $1,800 depending on selected elective units. Concessions may apply for eligible learners, reducing the co-contribution fee to approximately $710. More information on concessional fees and costs per unit refer to the schedule of contribution fees below or call us on 1300 579 808.
Schedule of Contribution Fees
Funding options
RECOGNITION FOR PRIOR LEARNING (RPL) AND CREDIT TRANSFERS:
You may be able to reduce the time required to complete your training with Recognition for Prior Learning (RPL) and credit transfers.
Find out if you qualify for RPL
HOW AND WHERE YOU WILL LEARN:
Your Certificate III in Carpentry qualification will include online theory and practical training and assessments delivered on your job site or in our dedicated training centres in Brisbane and Hervey Bay or during training blocks in regional Queensland.
Training
A combination of face-to-face, online and on-the-job training under the direction of a Workplace Supervisor or Inscope Trainer
Assessment
Theory assessments and practical observations conducted on site or in our training centres.
EQUIPMENT:
When undergoing practical training, you are responsible for your own PPE and basic tools. This includes the following:
safety glasses,
protective footwear with safety toe cap and non-slip soles to AS2210,
leather gloves to AS2161,
hair protection,
disposable dust masks,
hi-vis shirt or vest,
nail bag,
hammer,
8m tape measure.
If you fail to meet these minimum standards of dress, you will not be permitted entry into practical classes.
You will also require access to one of the following devices with internet access to complete online training:
computer (laptop/desktop), or
tablet, or
mobile.
If you attend in-house training we provide access to a laptop with internet access to complete your online training.
ENROLMENT:
Prior to enrolling, read through our Apprentice Student Guide for information about apprenticeships, your rights and obligations and how we support you during your apprenticeship.
At enrolment we will:
collect personal details including identification documents, proof of funding eligibility documents and USI. Don't have a USI? Apply here,
ask for consent to share personal information with government agencies we report to (i.e. NCVER),
conduct an LLND assessment,
provide details pertaining to your apprenticeship and how we deliver training, and
apply any RPL or credit transfers.
Ready to enrol? Contact us to start your apprentice training!
Contact Us
AT A GLANCE
certification
On successful completion a candidate will receive the nationally recognised qualification:
CPC30220 Certificate III in Carpentry
Apprenticeships FAQs
Frequently Asked Questions
How much will my apprenticeship cost?

Queensland

For a breakdown of the individual unit costs for this qualification delivered in Queensland, refer to the Schedule of Contribution Fees below.

Depending on your circumstances, you may qualify for a partial or even full exemption of this fee. For more information refer to our funding page.

New South Wales

NSW apprentices including school-based, receive fee free training under the NSW Government's Smart and Skilled program for apprentices whose training commenced after 1 July 2018

How long will my apprenticeship take?

Trade based apprenticeships within Queensland and New South Wales are deemed to be competency-based, not time-based. So whilst a full time apprenticeship usually takes four years to complete, it can be completed at any time throughout the apprenticeship. This means that upon achieving an outcome of competency achieved in all units listed in your Training Plan, provided you can demonstrate competence in the workplace to industry standards, regardless of time served as an apprentice, you are able to be signed off on a nationally recognised trade certification.

What is RPL (Recognition for Prior Learning)?

Recognition for Prior Learning, or RPL, enables you to gain credit for a unit of competency or a full qualification based on previously acquired skills and knowledge that can be acquired through life or work experience.

If you have skills or knowledge previously acquired through work experience, short courses or other qualifications, you may be able to reduce the time required to complete a qualification. To discuss your RPL eligibility call us on 1300 579 808.
Units of Competency and Schedule of Fees (QLD)
Unit of Competency

Core/ Elective

Nominal Hours

Contribution Fee

Nominal Hours x $1.60 (No GST)

Concessional Contribution Fee

Nominal Hours x $0.64 (No GST)

Fee Free Rate

Subject to Eligibility Criteria

CPCCCA3017 - Install exterior cladding

C

20

$32.00

$12.80

$0.00

CPCCCM2006 - Apply basic levelling procedures

C

8

$12.80

$5.12

$0.00

CPCCWHS2001 - Apply WHS requirements, policies and procedures in the construction industry

C

20

$32.00

$12.80

$0.00

CPCCCA3025 - Read and interpret plans, specifications and drawings for carpentry work

C

36

$57.60

$23.04

$0.00

CPCCOM1012 - Work effectively and sustainably in the construction industry

C

20

$32.00

$12.80

$0.00

CPCCCA3024 - Install lining, panelling and moulding

C

40

$64.00

$25.60

$0.00

CPCCCA3004 - Construct and erect wall frames

C

60

$96.00

$38.40

$0.00

CPCWHS3001 - Identify construction work hazards and select risk control strategies

C

30

$48.00

$19.20

$0.00

CPCCCA3008 - Construct eaves

C

20

$32.00

$12.80

$0.00

RIIHAN301E - Operate elevating work platform

E

40

$64.00

$25.60

$0.00

CPCCCA3001 - Carry out general demolition of minor building structures

C

32

$51.20

$20.48

$0.00

CPCCOM1013 - Plan and organise work

E

20

$32.00

$12.80

$0.00

CPCCCM2002 - Carry out hand excavation

E

16

$25.60

$10.24

$0.00

CPCCOM1014 - Conduct workplace communication

C

20

$32.00

$12.80

$0.00

CPCCCA3014 - Construct and install bulkheads

E

16

$25.60

$10.24

$0.00

CPCCOM3006 - Carry out levelling operations

C

24

$38.40

$15.36

$0.00

CPCCCA3002 - Carry out setting out

C

24

$38.40

$15.36

$0.00

CPCCOM3001 - Perform construction calculations to determine carpentry material requirements

C

25

$40.00

$16.00

$0.00

CPCCCM2008 - Erect and dismantle restricted height scaffolding

C

40

$64.00

$25.60

$0.00

CPCCCA3003 - Install flooring systems

C

40

$64.00

$25.60

$0.00

CPCCCA3005 - Construct ceiling frames

C

32

$51.20

$20.48

$0.00

CPCCCA3028 - Erect and dismantle formwork for footings and slabs on ground

C

24

$38.40

$15.36

$0.00

CPCCCM2012 - Work safely at heights

C

8

$12.80

$5.12

$0.00

CPCCCA3006 - Erect roof trusses

C

40

$64.00

$25.60

$0.00

CPCCCA3007 - Construct pitched roofs

C

60

$96.00

$38.40

$0.00

CPCCCA3010 - Install windows and doors

C

70

$112.00

$44.80

$0.00

CPCCCA2002 - Use carpentry tools and equipment

C

96

$153.60

$61.44

$0.00

CPCCSF2004 - Place and fix reinforcement materials

E

80

$128.00

$51.20

$0.00

CPCCCA3016 - Construct, assemble and install timber external stairs

C

40

$64.00

$25.60

$0.00

CPCCCA3012 - Frame and fit wet area fixtures

E

24

$38.40

$15.36

$0.00

CPCCCO2013 - Carry out concreting to simple forms

C

20

$32.00

$12.80

$0.00

CPCCCA3027 - Set up, operate and maintain indirect action powder-actuated power tools

E

20

$32.00

$12.80

$0.00

CPCCCA2011 - Handle carpentry materials

C

16

$25.60

$10.24

$0.00

CPCCOM1015 - Carry out measurements and calculations

C

20

$32.00

$12.80

$0.00
Fee Collection
Payment of the Student contribution fee must be paid before each Unit of Competency is made available to the apprentice. Payment can be made via Direct Deposit, Credit Card through Inscope Training's learning management system, or other mutually agreed to arrangements made between the apprentice and Inscope Training.
Refunds
Apprentices can apply for a refund of fees paid to Inscope Training under a variety of circumstances. Apprentices are encouraged to contact Inscope Training on 1300 579 808 to talk to one of our apprentice trainers who will be able to help you with your individual circumstances.
Learn from the best, where and when it suits you
Our industry experienced trainers work with your employer to custom-build your training, ensuring you get more time on the job to gain the skills and experience you need for career success.
Flexible Training Options
We blend online learning with practical training onsite or at our purpose-built training centres.
Accessible Online Portal
Access your course resources anywhere, anytime.
Trainers with Industry Experience
Our trainers have run their own successful trade businesses.
Get ready to start your career in the construction industry
Safe Work Australia requires any worker on a construction site to complete a general construction induction training course and have a White Card.
Complete our White Card course - CPCWHS1001 Prepare to work safely in the construction industry – to get the qualification you need to enter a construction site and be ready to start your apprenticeship.
View White Card courses
Contact Us
Social media
Apprentice Training Funding