Qualified electricians get LV rescue certified with our combined LVR CPR training course.
Acquire the right skills and knowledge to rescue a person in contact with low voltage live electrical conductors and equipment and perform cardiopulmonary resuscitation (CPR).
This course is for qualified electricians who hold an existing ESI or Electrotechnology qualification or equivalent. Participants will undertake units UETDRMP007 - Perform rescue from a live Low Voltage panel + HLTAID009 – Provide Cardiopulmonary Resuscitation.
Persons who do not hold this qualification should enrol in our LVR & CPR for Non-Electricians course.
Choose a date below and book your LVR & CPR for Electricians course now or contact us for workplace bookings for 6 or more students.
COURSE OVERVIEW:
At Inscope Training, we have created an industry-recognised and nationally accredited LVR course for qualified electricians that combines a comprehensive assessment of the theory of low voltage rescue and resuscitation, together with a realistic simulated workplace rescue and resuscitation practical assessment.
This course delivers a combined skill set in line with current Australian Resuscitation Council guidelines. Find out more at training.gov.au
WHO IS THE COURSE FOR:
For Individuals:
For electricians, electrical engineers, and any holders of existing ESI or Electrotechnology qualification or equivalent*.
For Businesses:
That need their qualified electrician staff* to be LVR qualified; this is the course for them.
That want a simple and easy way to manage staff training through an Employer Account, featuring a personalised company training page, streamlined payments, view staff progress on each course and access to staff certificates
*Persons who do not hold this qualification should enrol in UETDRRF004 - Perform rescue from a live LV panel course.
REQUIREMENTS:
ESI or Electrotechnology qualification or equivalent.
Access to the internet as some of this course is delivered online
A computer, tablet or smartphone
Identification document, such as a driver's licence, passport or 18+ card. Participants under the age of 18 require consent from their legal guardian
Ability to attend our training centre for the practical component. Use our online booking system to arrange a practical assessment at a date and time that suits you, or we can come to your workplace for group bookings of 5 people or more
Physical ability to perform at least 2 minutes of continuous CPR on a manikin on the floor
An average English Language, Literacy and Numeracy skill level
A Unique Student Identifier (USI). Apply for a USI at usi.gov.au
If you are concerned about any of the above requirements, please call us on 1300 579 808 to discuss your concerns and find out what support options are available.
MODULES:
This course covers the following parts:
Part 1 CPR Theory:
CPR Responsibilities

What is First Aid?
Skills and Limitations
Standard Precautions
Consent
Good Samaritans
Renewal
Stress and Debriefing
Workplace
Handover
Privacy
Incident report forms

CPR and Anatomy Respiratory and Cardiovascular Systems

Respiratory System
Cardiovascular System
CPR & Resuscitation
Chain of Survival
DRS ABCD
Defibrillator (AED) usage and maintenance
DRS ABCD scenarios

Practical Assessment (Classroom)

Performing CPR on adult and infant
Using an AED (Automated External Defibrillator)
Competent handover to emergency services
Part 2 LVR theory:
Workplace requirements for LVR
Hazard assessment & control
Pre-work checks
Safe approach distances
Activation of emergency response
Assessment of a casualty
Incident site security
Reporting requirements
Electrical rescue principles
Practical Assessment (Classroom):
Please note that HLTAID009 – Provide cardiopulmonary resuscitation is prerequisite for UETDRMP007 - Perform rescue from a live low voltage panel and must be completed before starting the LVR unit.
ASSESSMENTS
You will be required to complete three assessments for this course:
1: Online interactive theory assessment
2: Online Report, and
3: Demonstration of practical skills (classroom-based)

If you are unhappy about any assessment result it is best to first speak to your assessor to arrange a reassessment. If you are still unhappy with the process we have an Appeals Procedure for you to follow, details can be found in our Short Course Student Guide.
AT A GLANCE
duration
Online component: 1-2 hours
In-Class component: 2 hours

intake
Select a date from our booking calendar or call us on 1300 579 808 for group bookings.
certification
Upon successful completion, you will be awarded the following units of competency:
UETDRMP007 - Perform rescue from a live Low Voltage panel + HLTAID009 – Provide Cardiopulmonary Resuscitation course.

Learner support
If you have learning or physical needs, including difficulties accessing a computer or the internet, or English Language, Literacy or Numeracy (LL&N) needs, please contact us prior to attending your course and we can discuss suitable support options.
If you are concerned that your language, literacy or numeracy skills will not be sufficient to complete the course, please complete our free, online interactive LL&N assessment. You will need to create an account and log in. We will contact you to discuss your results and any support we can provide or refer you to other suitable support agencies.
Why Choose Inscope Training?
Instant Certificate
Receive your Statement of Attainment certificate and ecard as soon as you complete the course.
Online Resources
Complete your theory online before your practical workshop to save time.
Flexible Delivery
We can deliver our training when it suits you, including evening and weekend workshops or at your workplace.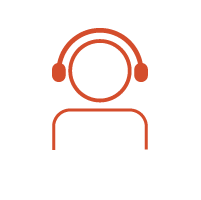 Support
Our friendly support team is accessible by phone or email to answer your questions.
Are you looking to upskill or improve your job prospects?
We offer industry-relevant accredited and awareness short courses with flexible delivery around Australia.
If you're a business and want to put multiple employees through our first aid courses, our Employer Accounts make it easy.
Manage your staff or student training online through our Employer Accounts portal. Call us on 1300 579 808 for an obligation-free discussion and demonstration.
About Employer Accounts
Contact Us
Social media
Apprentice Training Funding